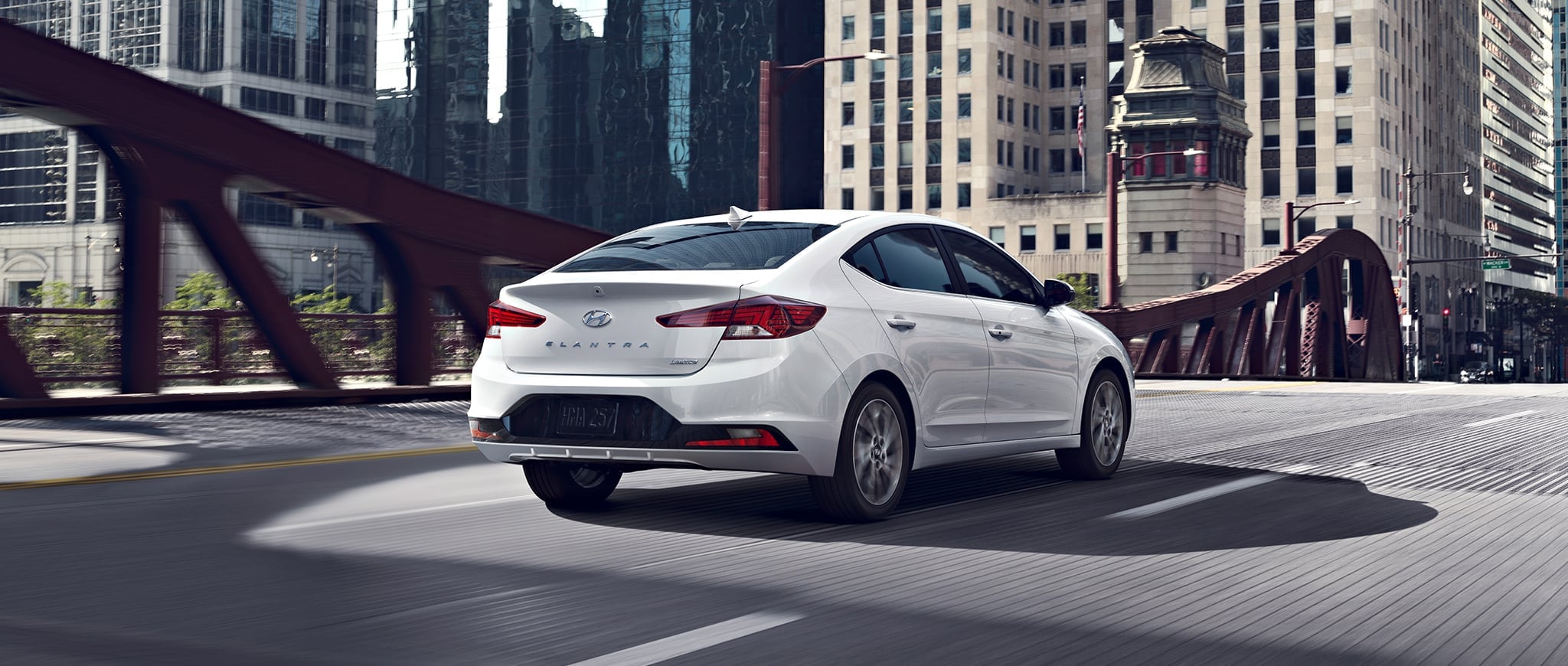 2020 Elantra vs Competitors 
Experience the innovation inside and out in the 2020 Hyundai Elantra, a 4-door sedan. With an immersive modern interior experience unlike any other; combining comfort and technology. The new 2020 Hyundai Elantra features class leading safety features, a modern premium design, and power that surpasses its competitors. Discover all the benefits the 2020 Hyundai Elantra has to offer compared to the competition including the 2019 Toyota Corolla and the 2019 Honda Civic.
2020 Hyundai Elantra Technology
Steer clear of all Chicago road hazards with the Hyundai Elantra, named 2019 IIHS Top Safety Pick over the Honda Civic and Toyota Corolla. The Elantra comes ready with standard safety features such as driver attention warning, lane keeping assist, and forward collision-avoidance assist. Don't let the heavy traffic or unpredictable weather get the better of you ever again. 
See more with ease with the massive 8-inch multimedia navigation system and rearview camera with parking guidelines. A feature at a size not available in the Honda Civic. While you have that massive screen, you can enjoy the ride by staying connected with available Apple CarPlay and Android Auto. The Android Auto features is not available in the Toyota Corolla.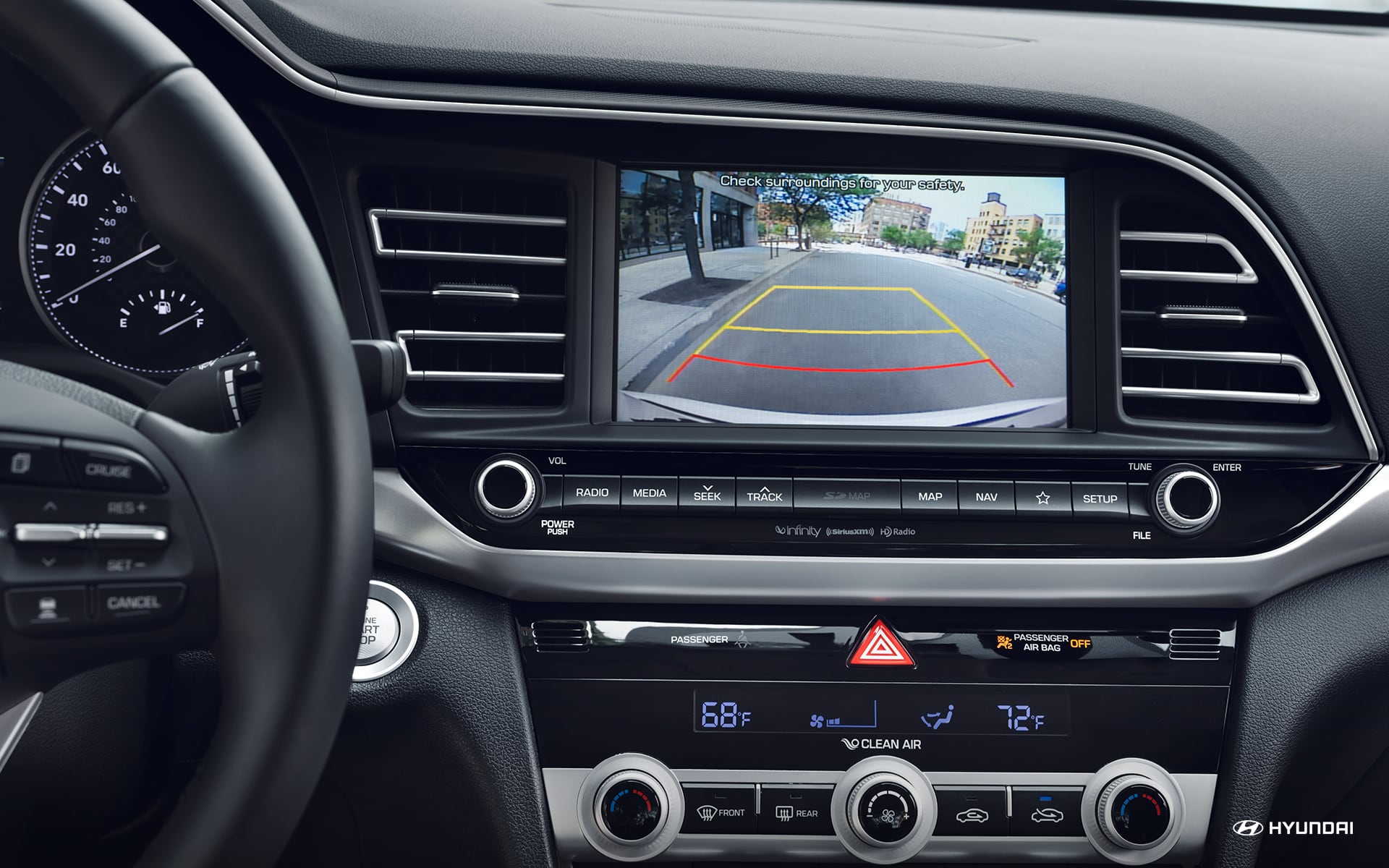 Class-Exclusive Technology in the 2020 Hyundai Elantra
Get the best out your music, podcasts, and audio books with Hyundai's available Infinity Premium Audio with Clari-Fi. An impressive 8 speaker, center channel, and a subwoofer that gives you premium sound quality. Add to that the wireless Charging Pad, only in its class optional hands free trunk, and the exclusive Blue Link smart phone system. Control your Hyundai with your smartphone; Blue Link offers voice-activated search, access to remote lock, climate control, in-car maintenance scheduling, and more. 
2020 Hyundai Elantra Standard Features
Stay cool with the 2020 Hyundai Elantra's standard sunroof and dual zone climate control; a sunroof which does not come standard in the 2019 Toyota Corolla nor are the dual zone climate controls offered in the 2019 Toyota Corolla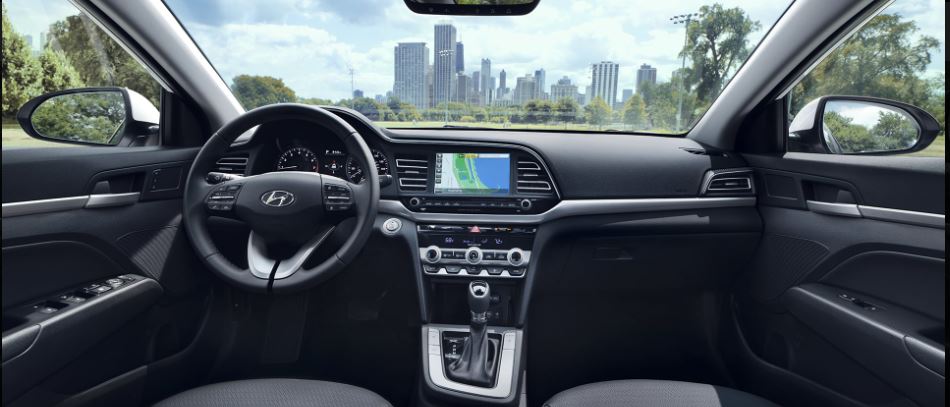 2020 Hyundai Elantra Unmatched Warranty
America's Best Warranty that is; with the Hyundai Elantra's 60,000 basic miles, and 100,000 powertrain miles. Both the Toyota Corolla and Honda Civic offer a mere 36,000 basic miles and 60,000 powertrain miles in comparison.
2020 Hyundai Elantra Performance
Feel the power in the 2019 Hyundai Elantra Performance in both horsepower and torque; with 147 horsepower it beats out the 2019 Toyota Corolla's 132 horsepower. Bring life to your commute with the Elantra's 132 @ 4500 of torque over the Toyota Corolla 128 @ 4400.
Visit Our Dealership and See the 2020 Hyundai Elantra
Come see the 2020 Hyundai Elantra modern style, iconic Hyundai signature cascading grille and premium 17-inch alloy wheels. Experience all features, technology, and power the new 2020 Hyundai has to offer at Wilkins Hyundai in Elmhurst, IL. Our product specialists are available to answer any questions. Search our inventory online now or come visit us at Wilkins Hyundai.
Make an Inquiry
* Indicates a required field