2020 Sonata vs Competitors
A smart modern exterior design that matches the premium interiors feel loaded with smart safety and technology features making the 2020 Hyundai Sonata a fierce competitor. Kelley Blue Book's 10 Best Sedan Under $30,000; thanks to its top in-class safety, Hyundai's signature cascading grille, class-leading space, a 7-inch touchscreen display with Apple CarPlay™ and Android Auto™ standard,and blind spot detection all wrapped up into one envious package. Smart look and a smart buy; Kelley Blue Book's lowest 5-Year Cost sedan in its class. See how the Honda Accord and Toyota Camry measures up against the 2020 Hyundai Sonata.
2020 Hyundai Sonata Class Leading Safety
Safety is key, the Hyundai Sonata is the top choice by professions receiving the 2019 IIHS Top Safety Pick+. It's all thanks to the safety technology loaded standard into the Sonata like the Standard Blind Spot Monitor; technology which is not standard in competitors like Toyota Camry or the Honda Accord. A standard safety feature which helped the Hyundai Sonata get a 2019 NHTSA 5-Star Overall Safety Rating.
2020 Hyundai Sonata Interior Space
Relax in the spacious 2020 Hyundai Sonata with the most head and leg room in its class. Offering more total interior volume than any vehicle in its class 122.4 cubic feet.
Passenger Volume: The 2020 Hyundai Sonata 106.1 inches passenger volume shines again against the suffocating Toyota Camry's 100.4 inches and the just short 105.6 inches that the Honda Accord offers
Head Height: The Sonata's 58.1 inches of overall head height stands tall against the Toyota Camry's 56.9 inches and Honda Accords 57.1 inches.
Leg Room: Time to stretch out thanks to the Hyundai Sonata's 45.5 inches of front legroom versus the Toyota Camry's 42.1 inches and the Honda Accord's 42.3 inches.
Fuel Capacity: The space comparisons don't just matter for the people but the fuel capacity, because the more space you have, the less stops and continue to enjoy the roomie ride. Go further with Sonata 18.5 fuel capacity against the unimpressive 14.5 offered by the Toyota Camry and the Honda Accord's 14.8.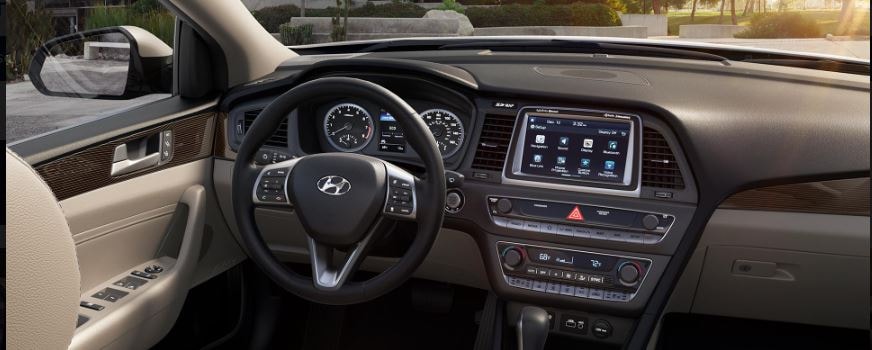 2020 Hyundai Sonata Features
Stay cool or hot, whichever you prefer, you don't have to compromise with two climates; one for you and passengers. The Hyundai Sonata also has available heated and ventilated seats unavailable on Toyota Camry or Honda Accord. Customize not only the temperature but the interior for every driver; press button for personal setting, adjusting mirrors, seat, and instrument gauge brightness. A feature missing in the competitors.
2020 Hyundai Sonata Technology
Standard 7-inch display with Apple CarPlay™, Android Auto™, and rearview camera are just the start with the Hyundai Sonata also offering Hands-Free smart trunk open, wireless device charging, and front and Second-Row USB Charging. Not all standard features in competitors.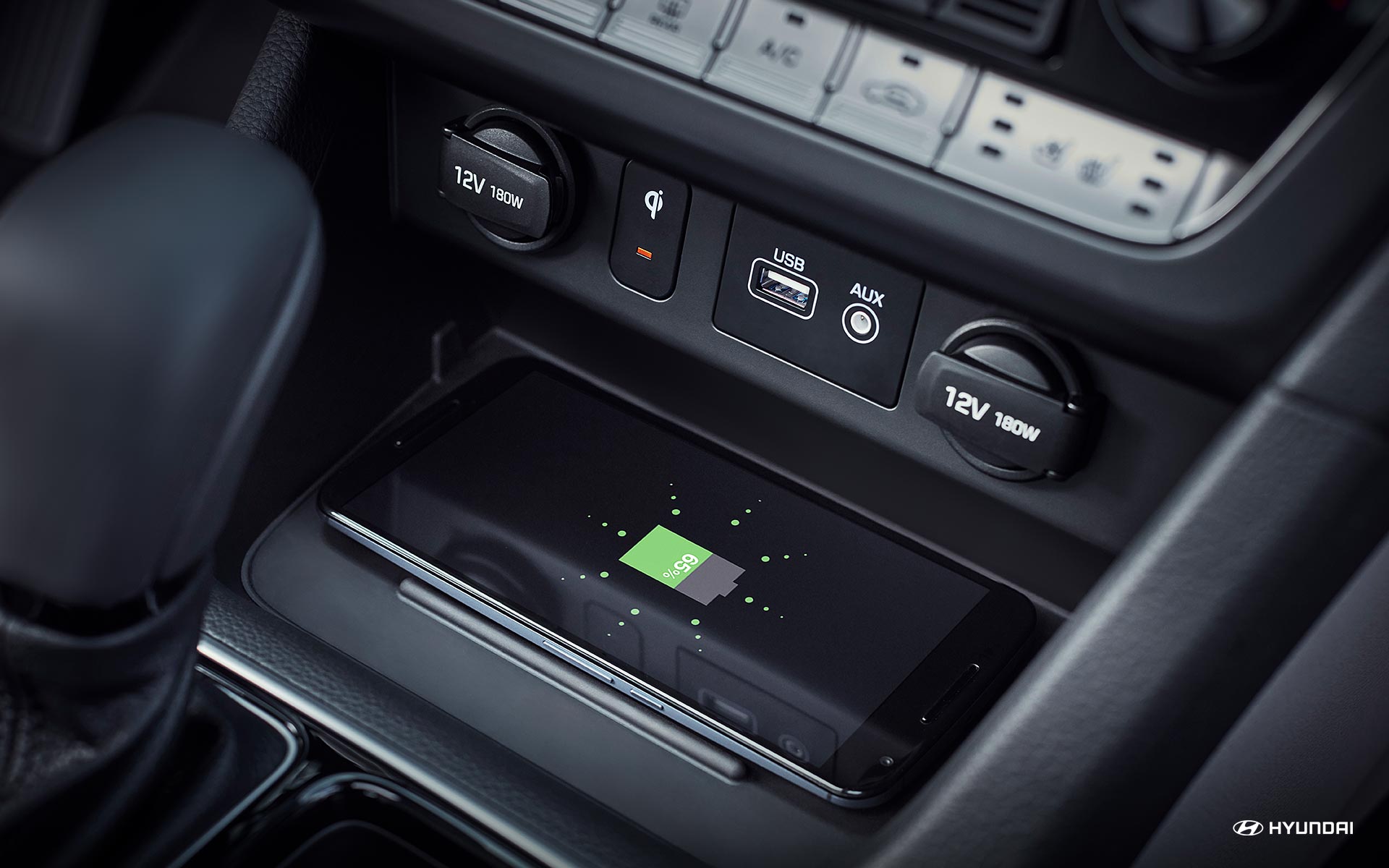 2020 Hyundai Sonata Price
Kelley Blue Book's 10 Best Sedan Under $30,000 for a reason thanks to the standard safety and technology features for the Hyundai's Sonata $22,650 bargain compared to the Toyota Camry $24,095 and Honda Accord $23,720.
2020 Hyundai Sonata Unmatched Warranty
America's Best Warranty™ that is; with 60,000 basic miles, and 100,000 powertrain miles. Both the Toyota Camry and Honda Accord offer a mere 36,000 basic miles and 60,000 powertrain miles in comparison.
Check out the 2020 Hyundai Sonata
Come see 2020 Hyundai Sonata, winner of multiple Kelley Blue Book accommodations. Experience all the safety features, technology, and space the 2020 Hyundai Sonata has to offer at Wilkins Hyundai in Elmhurst, IL. Our product specialists are available to answer any questions. Search our inventory online now or come visit us at Wilkins Hyundai.
Make an Inquiry
* Indicates a required field